Before I share the blog post title link, I wanted to state how interesting it was to see a brief segment of the "Reggie Love interview" on Fox New channel's "Special Report" yesterday. During "The Grapevine" segment, John Roberts (subbing for Brett Baier) shared the fact that Love spilled the beans regarding Obama's actual location while the Osama Bin Laden raid was occurring; and unless Reggie is lying (but why would he???), Obama was in another room entirely, playing the card game called "spades" with his "body man" and others; rather than sitting in the situation room with the other BADministration phonies.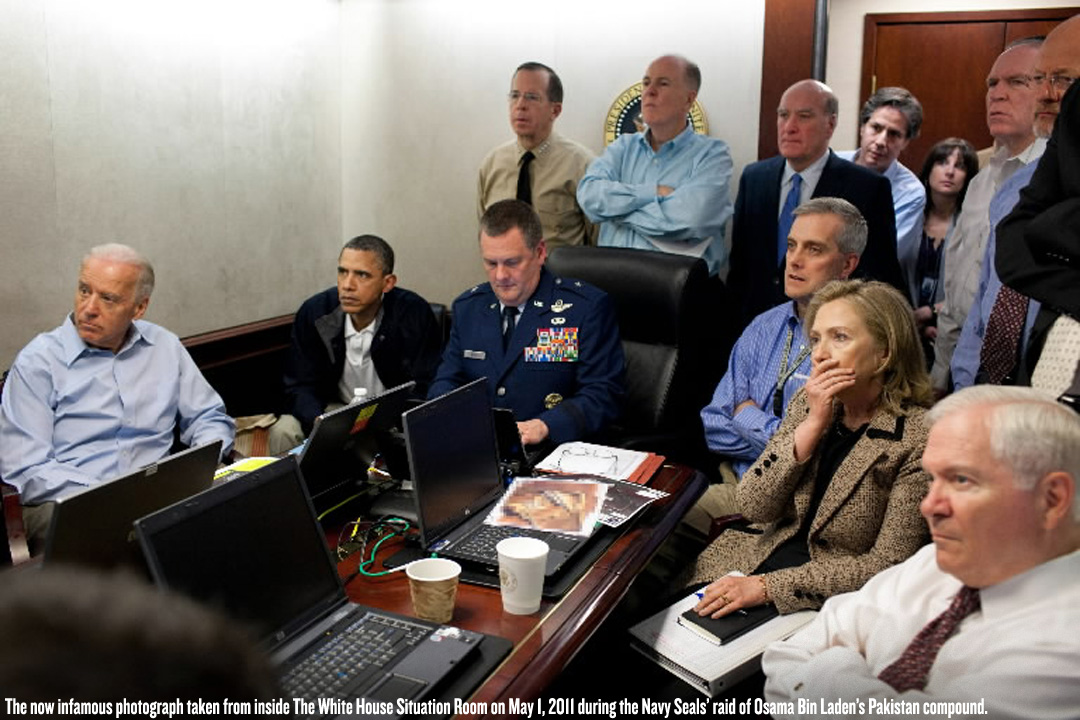 Recall how many people noticed that Obama appeared to be photo-shopped into the photo. His head was too little to have actually been in the original photo.
Apparently, the original videotape of this particular Love interview has been taken down. But too late! It's still in circulation around the internet! See Obama Release Your Records for the clip.
When you watch the clip and turn up the volume, you here Reggie say, "When you're from Ke..." you KNOW that he was about to say "Kenya."
Jack Cashill has written a piece about this incident over at American Thinker entitled,
Reggie Love and the Birth Certificate
.
Excerpt:
See also:

What Reggie Love Had to Say about the Obama Birth Certificate

by Nick

Chase




Most of the talk about the recently released Reggie Love interview centers on Love's

admission

that he and President Obama played cards -- Sp***s to be precise -- during the Osama bin Laden raid. But Love, Obama's "body man" for several years, revealed more than the White House wanted him to about Obama's notorious birth

certificate

.



At a forum hosted last month hosted by the Artists & Athletes Alliance in Los Angeles, Love jovially recalled the moment when Obama "finally found" his birth certificate.





The moderator chimed in mischievously: "It took a little too long, by the way." Said Love in response, "Hey, when you come from . . . " before catching his thought and cutting himself off.



Love then went on to explain the delay, saying that when "your parents don't live together (and) you travel all over the world, documents get lost." Although the Artists & Athletes Alliance has pulled the video, the highlights are available here.

Read it all
HERE
*******
I find some of the comments there even more interesting and enlightening!